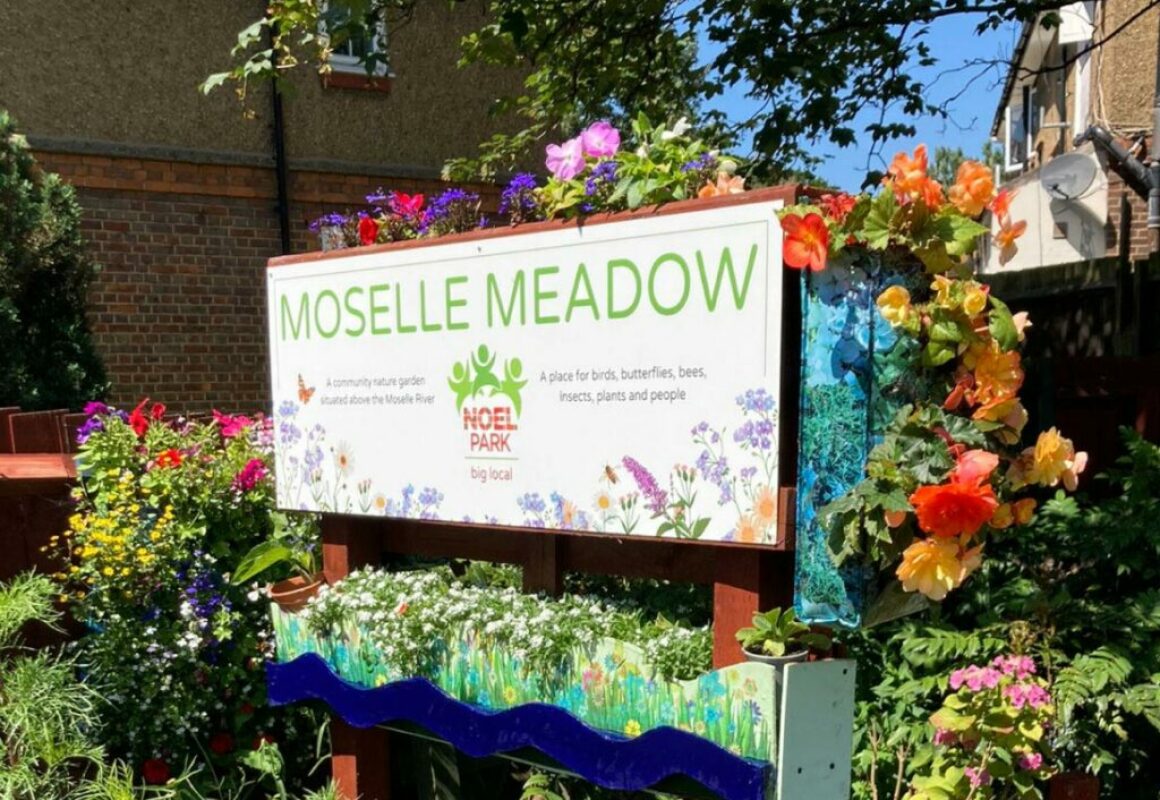 Sitting the in the corner of Lordship Lane and Moselle Avenue, this underdeveloped plot of land used to be a magnet for fly-tipping in the community.
During lockdown, Noel Park Big Local partner Laurie – with the help and support of the partnership – committed to transform this space into a community garden and set out to work.
Now, just under a year into the project, Moselle Meadow has become a much-loved green space in the Estate and a hub of action in the community.